With my love and expertise of colour and creativity, I am passionate in inspiring my clients in choosing paint colour, wallpaper and textiles for their homes and offices with the use of my training and practice. I live and work in St Albans and London.
"Color is the power which directly influences the soul." Artist Wassily Kandinsky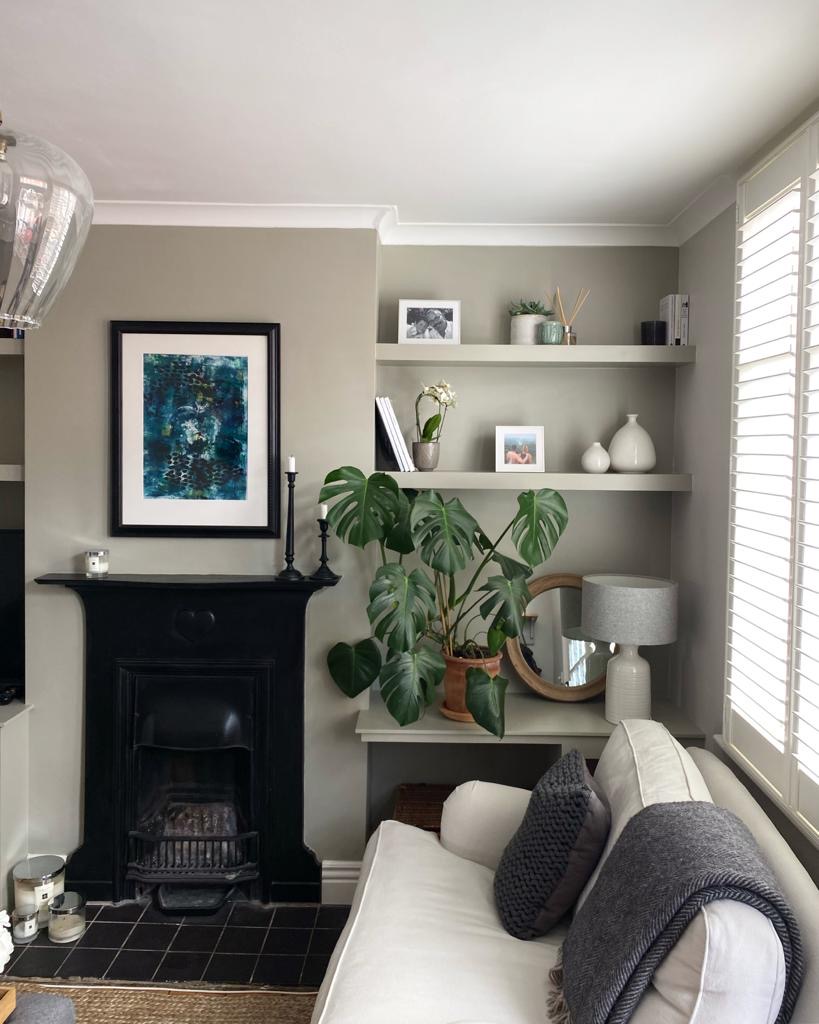 Terraced house small living room. Feature wall F&B Hardwick White,
Print artist Angela Mellen
Dining Room of terrraced house walls painted in F&B Green Smoke.
Small Box Room painted F&B Inchyra Blue.

Small entrance hall, showing Angela's innovative design of furniture to cover and access fuse box with clearance of opening of front door. Decorated with F&B wallpaper Aranami, woodwork painted in F&B Wevet, Estate Eggshell and ceiling F&B Parma Gray. Solid wood american oak flooring.
Angela has all the qualities I could have wished for in a Design Consultant
-an ability to listen attentively, an academic knowledge of design principles, an aesthetic appreciation of colour and to forward clear and practical proposals which accord with ones way of living. Thank goodness for such expertise!
6/12/2017 and 02/2020​